Hazard Reporting Software and the Hazard Report App

Manage hazards more effectively with a hazard report system to report hazards in real time


Customised hazard reporting software - the way you want it!
What is it?

Reporting dashboard with custom forms and registries

The Hazard Reporting app that allows you to record hazards that you observe, witness or are involved with and notify a preferred contact.

Record details of the hazard such as the location, types and description

Perfect for notifying in the field where hazards occur

Easy to use and a great tool in Hazard Reporting
Employers have a legal responsibility to control workplace hazards
Either by eliminating the hazard or, where this is not possible, by minimising the effects of the hazard. When hazards are identified you, as the employer, can take steps to minimise any risk from the hazard


Real Time Hazard Reporting By All Employees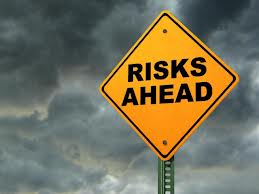 Empowering your employees to report hazards is one of the most effective ways to identify hazards. Workers have a legal responsibility to report any hazards of which they become aware, to their employer


Personalised to how you want it to work, your fields, your reports, your requirements!


No IT skills required


Up and running within minutes!


Doesn't cost an arm and a leg!


Innovative and customised to your needs


Create any hazard report feature you need


Hazard Reporting App

Using the app, your users can report hazards in real time as they encournter them

Follow them through with a formal report using the Hazard Reporting Software

More and more people access the Internet via mobile technologies, an app is a MUST for empowering Hazard Reporting by your users from the devices they use most.

Employers are legally required to take corrective action on Hazard Reports.
Hazard Reporting Software used by the largest companies, most renowned names Large and Small all over the world

Human Resources
Schools
Manufacturing
Construction
Retail
Foods
Universities
Hotels
Mining
Government
Local Councils
Security


Energy Management
Childcare
Oil and Gas
Airports
Property
Financial
Logistics
Health Care
Engeering
Service
Venue Management
Sports